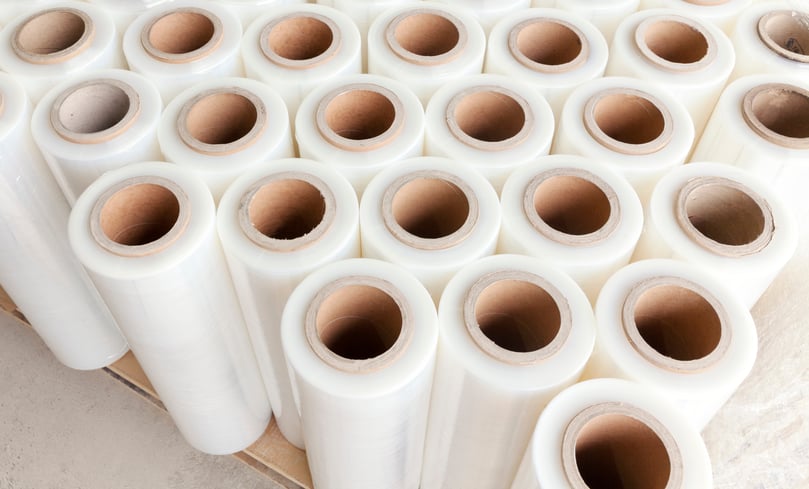 Selecting the right stretch film for your packed goods is essential for ensuring the safe storage and transportation of your products.

You'd be forgiven for thinking most stretch films on the market don't differ too much from each another in terms of performance, price and material composition, but there are a number of key product components to look out for when selecting the right stretch film for your operation.

Layers of Film
The number of layers in your film plays a pivotal in both the stretch capacity and overall strength of your roll. Most stretch films available today are comprised of five layers of film, but Sigmawrap™ is a revolution in raw material blend innovation, containing a remarkable 55 layers, which, when combined with cutting edge extrusion technology, results in the last word in high performance, economical machine shrink wrap


Extensive laboratory and field-testing show that 55 layers are optimal for shrink wrap performance, with the following significant results:
- Greater stability and security for the packed load
- Constant stretch while wrapping, guaranteeing stable and controlled use
- An unrivalled stretch capacity of up to 400%, resulting in a reduction in film usage of up to 50%
- A huge reduction in waste, since less film is required
- Exceptional costs savings, reducing wrapping costs by up to 40%
- 30% recycled material, ensuring compliance with changes to UK policy (effective from April 2022)
Recycled Content

In recent years, a growing number of manufacturers have focused their attention on creating stretch films with a higher ratio of recycled content to virgin polymer in their material, but, until now, most iterations of eco-friendly film have fallen short in their capacity to sufficiently stabilise and secure pallet loads whilst achieving a low carbon footprint.
More recently, increased efforts to introduce recycled material into stretch film have yielded impressive results--both in terms of green credentials and market viability. And Vortex-Eco™ leads the way in that effort, combining all the usability benefits of high-performance stretch film with the sustainability of the greenest products available today.


The film's key differentiators are its material composition (51% plant-based resin, 30% recycled polymer content and 19% virgin polymer), carbon neutral production and an uncompromised, reliable level of performance.
Hand Wrapping

The goods you supply and the way your products are packed, stored and transported will dictate how they're wrapped—either by hand or using a dedicated wrapping machine. In the case of high-performance stretch film products for hand wrapping applications, there are a number of effective options available, including the Grip™ Systems self-gripping applicator and film and e-stretch™ Hand Film.

Grip™ Systems Self-Gripping Applicator and Film

Grip™ is an innovative wrapping system designed to transform the way your operation wraps pallets.

Conventional manual wrapping processes are often slow, cumbersome and labour intensive, resulting in user fatigue over time, which can lead to musculoskeletal issues and repetitive strain injury. But risks of user injury are greatly reduced with the game-changing Grip™ pallet wrapping system, since the lightweight dispenser eliminates the need for users to walk backwards and bend over during film application—plus, wrapping times can be reduced by up to 40%.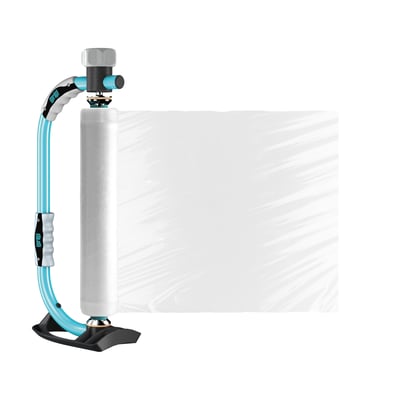 Grip™ Systems' film features a non-slip core for rapid, seamless roll change over in its proprietary dispenser systems, with numerous ultra-high-quality, heavy-duty films to chosen from, ideally suited to securing irregular and unbalanced loads.
Find out more

e-stretch™ Hand Film

e-stretch™ films are stretched at the point of manufacture and rolled onto the core in its stretched state. Once applied, the film contracts back to its original state, compressing against the load and offering improved load stability, with a residual stretch of 40%. This innovative stretch film solution can reduce wastage by over 50%.

Find out more

Still unsure which products are right for your business? Contact us